The Best Escape Rooms Escape Rooms near Us

If you live near Littleton and Parker and you pride yourself in being able to solve puzzles and brain teasers, you're going to want to check out Escape Works Denver, Mission Escapes, and Room 5280. All three offer unique experiences filled with fun and excitement. Take a look at the brief descriptions below to get a hint of what you can expect when you walk through their doors.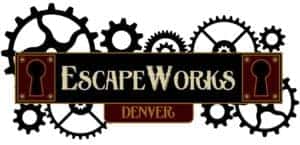 Escape Works Denver
At Escape Works Denver, groups of anywhere from two to 12 individuals have 60 minutes to decipher their way through a series of codes, clues, and puzzles within a themed room of their choice. The names of some of the rooms that they offer are Outbreak, Egyptian Tomb, and Casino Heist.
You can find out all about what they've been up to at Escape Works Denver by going to their Facebook page.
Mission Escapes
The folks at Mission Escapes strive to deliver an experience that's as realistic as possible. These adventures are intended for groups with a minimum of two individuals and a maximum of eight. Here, you'll come across rooms with such titles as Treasure Hunt and Lunar Escape.
Head over to Mission Escapes' Facebook page to get a peek at all the fun they're having.
Room 5280

If you think you have what it takes to find your way out of rooms with names like Weird Heritage, The Heist, Sherlock, and The Experiment, make your reservation today!
Stop by Room 5280 on Facebook to join in on the excitement.
Get Ready to have a Good Time
If you're looking for things to do on a date night, for a double date, or during a family get-together that are both interesting and memorable, we recommend you make a visit to Escape Works Denver, Mission Escapes, and Room 5280. You're sure to be impressed by all three as they deliver an exhilarating experience from start to finish.