Hyundai Dealer near Arvada CO

It's important to have a car you can trust. Luckily for us, companies such as Hyundai exist. They've been making reliable vehicles for quite some time now. If you're looking for a Hyundai dealer near Arvada, CO, come on over to McDonald Hyundai. We've got a fantastic selection of Hyundai vehicles to choose from, and our car professionals
Not only do we have a fantastic selection of Hyundai vehicles to choose from, but we also have a helpful staff of car professionals that know them all like the back of their hands. We even have a high-quality service center on-site. To learn more about our dealership and the services we offer, continue reading.
---
Right near Arvada CO

Arvada, CO, is a fantastic place to live. With all its access to nearby wilderness and its dense suburban feel, there's a reason so many people call it home. Having an abundance of parks and wilderness refuges to visit, such as the North Table Mountain Park West Trailhead and the Rocky Flats National Wildlife Refuge, makes a huge difference in quality of life.
Being that most of these nature parks require a vehicle to get there, why not make it a Hyundai?
A Huge Selection of Hyundai Vehicles
We have Hyundai vehicles for everyone. Sedan drivers? Check. SUV lovers? Certainly. Compact car fans? Oh yes! We've got it all. All you need to do is stop by and walk down our aisles of beautiful Hyundai vehicles.
We have the ever-popular Hyundai Sonata and Elantra sedans. Their reliability and style persist year after year, giving you a great vehicle that you'll feel proud to be driving. For compact sedans, we carry the Venue and the quick-as-lightning Hyundai Accent.
Hyundai's SUVS are one of their best kept secrets; they make some of the finest SUVs around. Hop behind the wheel of a luxurious Hyundai Palisade or a gorgeous Hyundai Santa Fe. For a more compact SUV, we have the Kona and Tucson—all great options.
When you buy a Hyundai, you really do have some of the finest options available; it's quite amazing to see, and we love showing drivers what Hyundai has to offer.
Hyundai Service Center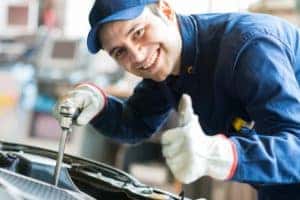 If the time comes to have your vehicle inspected or to perform routine maintenance, such as oil changes, tire rotations, and more, we have an on-site service center run by certified professionals.
For your convenience, our service center doesn't require you to come in or call to schedule an appointment—you can do it right here on our website. When you need work done to your vehicle, just let us know, and we'll get you in as soon as we can.
---
Stop by Today to Test Drive a Hyundai
The roads can't wait for you to drive down them in your new Hyundai! Come by our Hyundai dealer near Arvada, CO. Our team will get you situated behind the wheel, and the rest will be history!
Schedule a test drive at McDonald Hyundai today.