2021 Hyundai Kona EV vs Tesla Model 3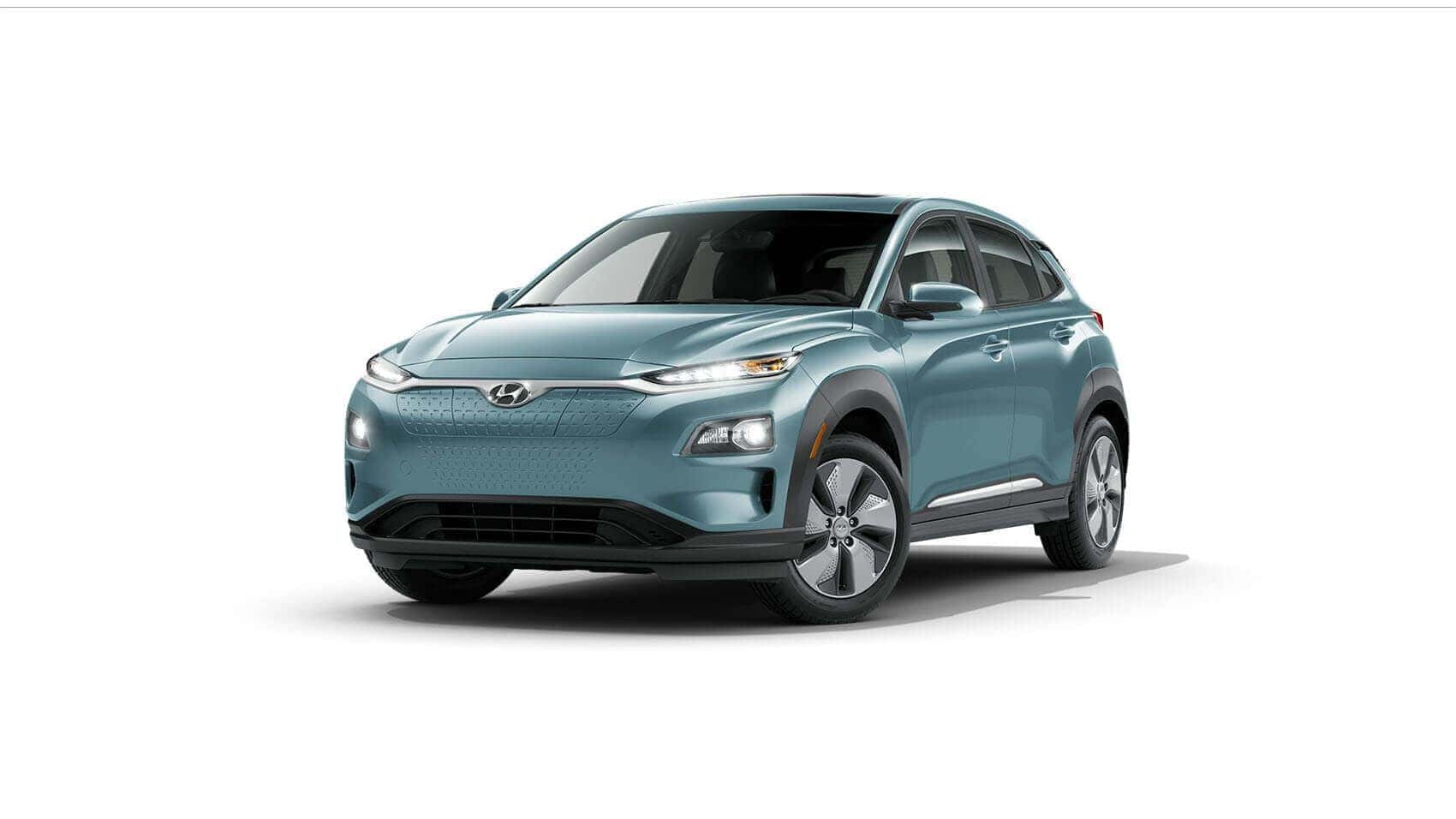 Are you ready to leave fossil fuels in the past and drive into an electrifying future? Then, you'll be looking for an electric car. There are so many fantastic options on the road today that it would take forever to compare them all yourself. That's where we come in.Our team at McDonald Hyundai has put together this 2021 Hyundai Kona EV vs. Tesla Model 3 comparison. This means all our friends in the Littleton, Parker, and Castle Rock, Colorado, areas can cross two models off their research checklists.
Read on to see the important differences between these electric vehicles.
2021 Hyundai Kona EV vs Tesla Model 3: Standing Out While Fitting In
Contrary to popular belief, bigger isn't always better—especially when trying to fit into the cozy parking spots in the grocery store parking lot.
As you can see by the table below, the 2021 Hyundai Kona EV is shorter and slimmer than its competition, meaning you can get in and out of tricky spaces easier than with the Tesla Model 3…
Exterior Dimensions

Length
Width
Height
Wheelbase
Kona
164.6 in.
70.9 in.
61.2 in.
102.4 in.
Tesla
184.8 in.
72.8 in.
56.8 in.
113.2 in.
Sometimes bigger is better, though, like when you're packing up those groceries to go home. The Model 3 has a 15 cubic-foot front trunk like many electric vehicles. However, the Kona EV has a traditional rear trunk with 19.2 cubic feet of cargo space, and the rear seats can be folded down to expand that number to 45.8 cubic feet.
2021 Hyundai Kona EV vs Tesla Model 3: Watching Out for You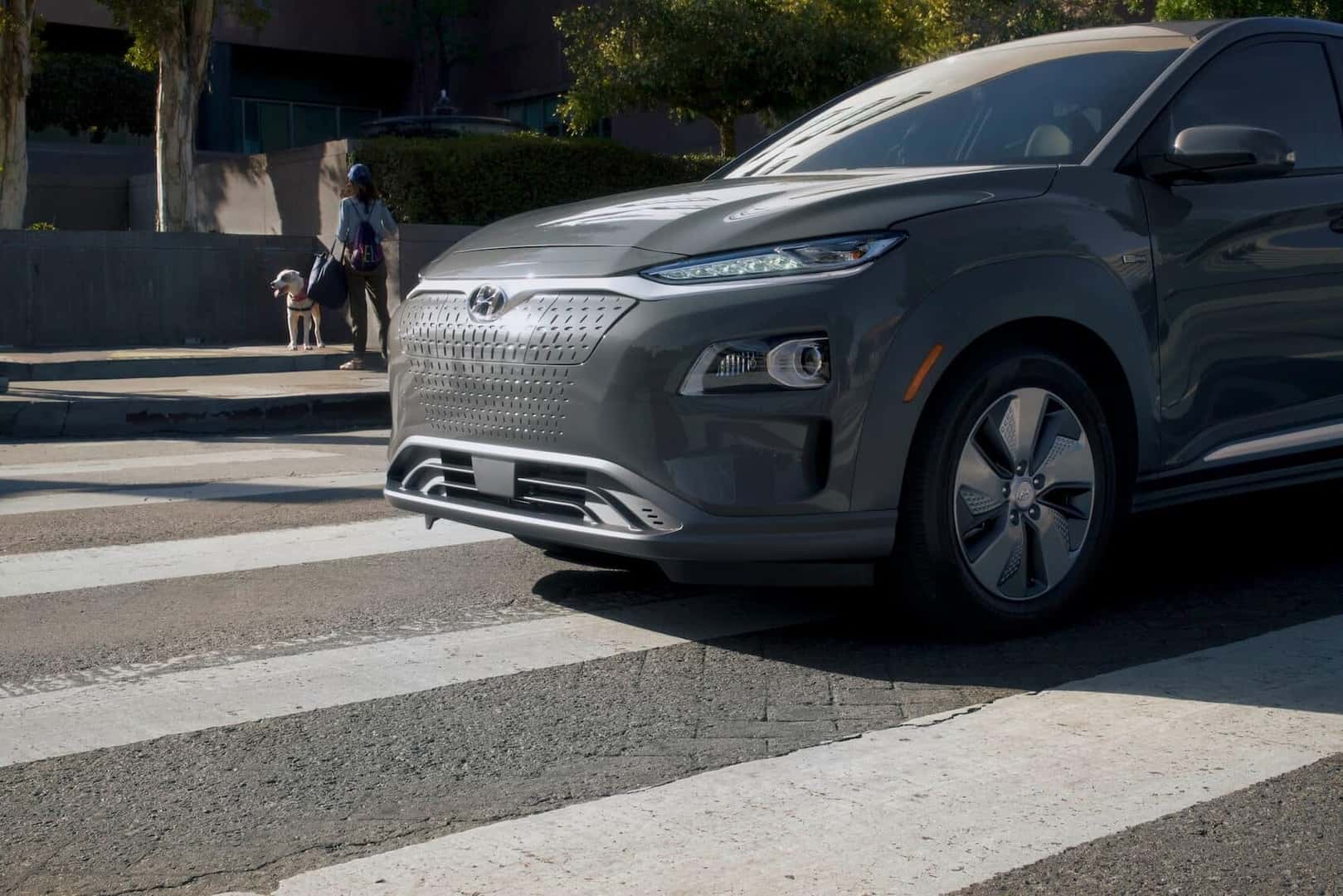 Safety is the most important thing to consider when it comes to picking a new vehicle—electric or otherwise.
Luckily, both the 2021 Kona EV and 2021 Model 3 come with comprehensive safety systems that include standard features like:
Collision avoidance systems
Lane-keeping systems
Blind spot monitoring
It isn't just the road you should be looking out for, though—it's also important to look after yourself. As standard, the Kona EV has Driver Attention Warning. This system uses vehicle data like steering angle and position in the lane to detect driver fatigue. If it senses you might be getting a little tired or too invested in the scenery, it will give you a notification that it's likely time to take a break.
2021 Hyundai Kona EV vs Tesla Model 3: Make It Your Own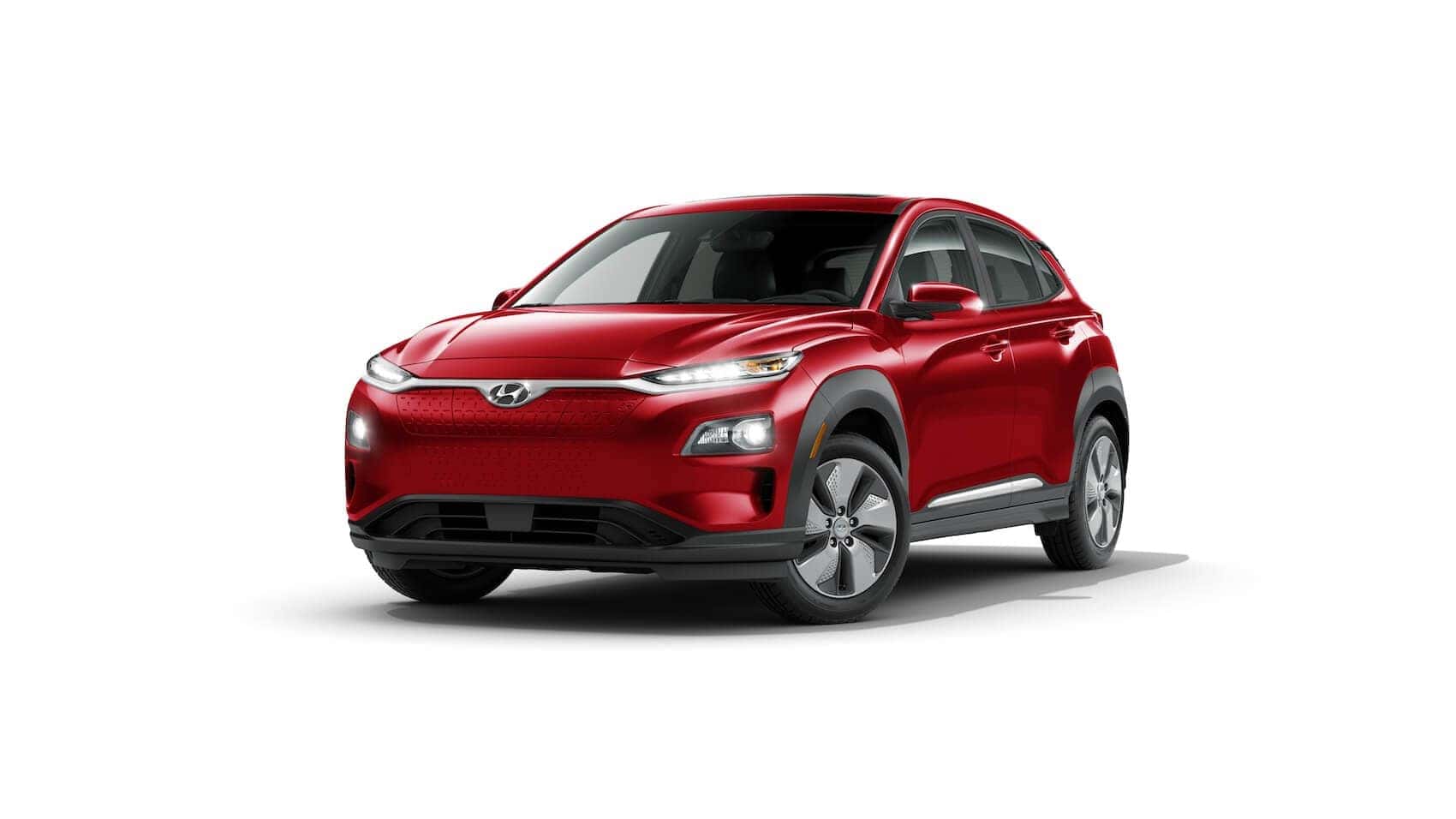 You want your vehicle to reflect you, so it makes sense that you'll be looking at ways to personalize the car. Both the Kona and Model 3 have three available trim levels. When it comes to exterior colors, the Model 3 has five available options—but if you want a color other than white, you'll be paying extra.
The Kona has six available exterior colors at no extra cost, including:
Pulse Red
Ceramic Blue
Sonic Silver
Ultra Black
It's easy to see that if you want your car to reflect your personality, the Kona has a definitive edge.
2021 Hyundai Kona EV vs Tesla Model 3: The Verdict Is Yours
Both of these vehicles would make great, environmentally friendly road companions. However, it's clear the Kona has some perks that the Model 3 just can't quite match. When you're ready to give the 2021 Hyundai Kona EV a test drive, schedule one online and visit us if you're near Littleton, Parker, or Castle Rock, CO.
At McDonald Hyundai, we'll make sure your trip is electrifying.