---
From fuel efficiency to keeping a firm grip of the road, the PSI level in your tires affect nearly every aspect of your SUV's performance. For best results, Hyundai Tucson tire pressure should read 35 PSI for both front and back tires.
To help you enjoy a smooth ride around Littleton and Parker, the team at McDonald Hyundai created this helpful guide. Continue reading and don't hesitate to contact our service center with any questions!
---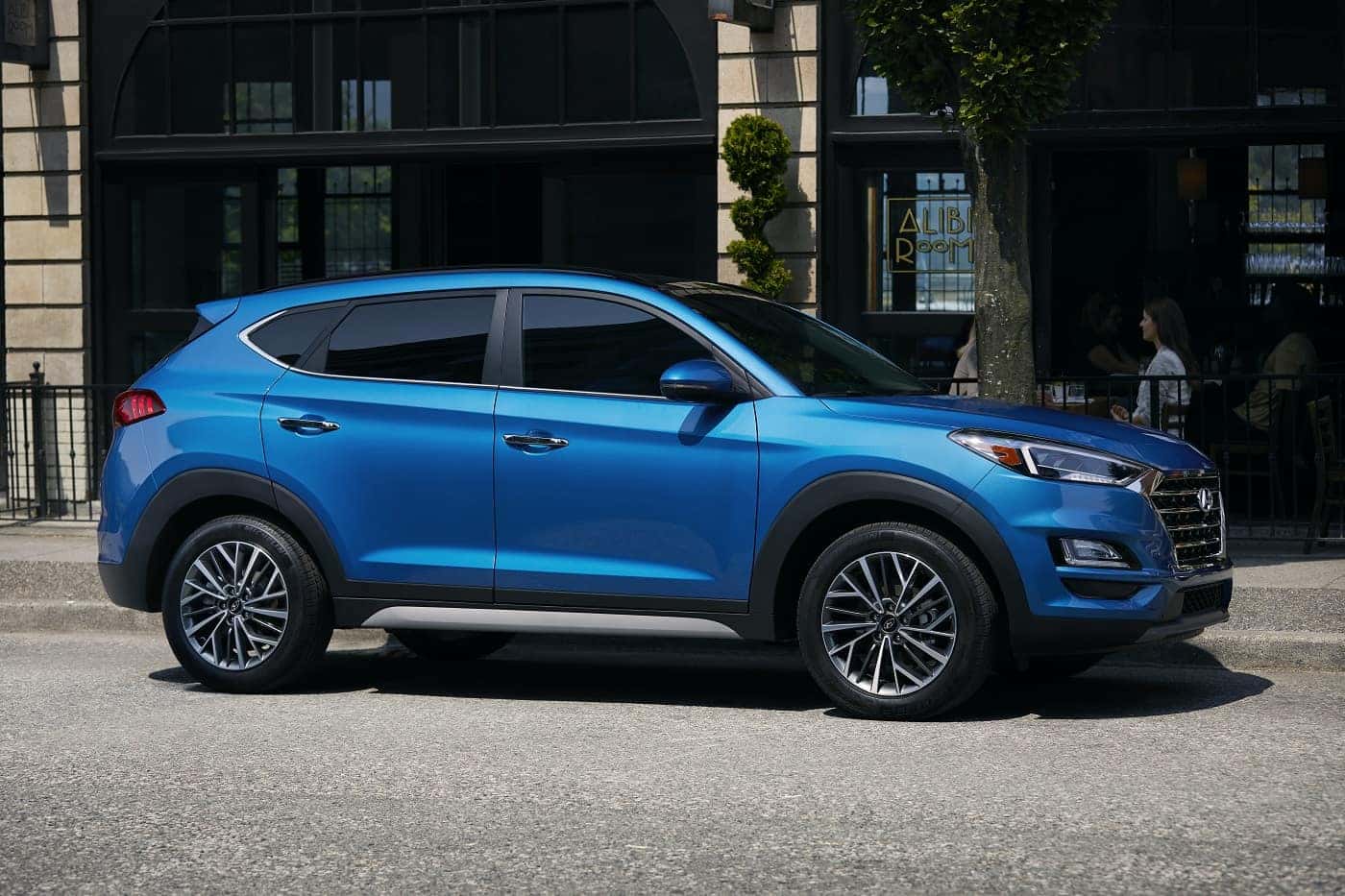 How Does Tire Pressure Affect My Tucson's Performance?
For the same reasons you wouldn't climb Pike's Peak in high heels, you should never drive your Tucson without giving it the proper footwear. Not only does this include picking out the right tire size, it also involves making sure the air pressure stays at a consistent 35 PSI.
Properly inflated tires allow your SUV to evenly grip the road and maintain proper traction. Not only does this make steering easier it also makes braking far more effective.
Proper tire pressure also helps to keep your engine and transmission healthy. When tires are under/overinflated, it forces these components to work harder. If left unchecked, it can often lead to weakened acceleration, lower fuel economy, and premature wear.
Finally, checking the tire pressure regularly can go a long way towards extending the life of your tires. When properly inflated, they can last longer and run a lower risk of developing dangerous cracks or blisters.
---
How Do I Check My Hyundai Tucson Tire Pressure?
Fluctuating temperature and rough road conditions are the two biggest reasons why tires lose air pressure. That's why it's important to inspect your PSI levels at least once per month.
The good news is that checking your tire pressure doesn't require a lot of time or skill. All you need is a PSI gauge and a level surface to perform the inspection.
You can find a digital gauge at any auto parts store. Most gas and service stations also provide an air pump with a built-in gauge for your convenience.
For the best results, check your tire pressure early in the morning before starting your day. Friction from the road can cause your tires to expand, providing you with an inaccurate PSI reading.
---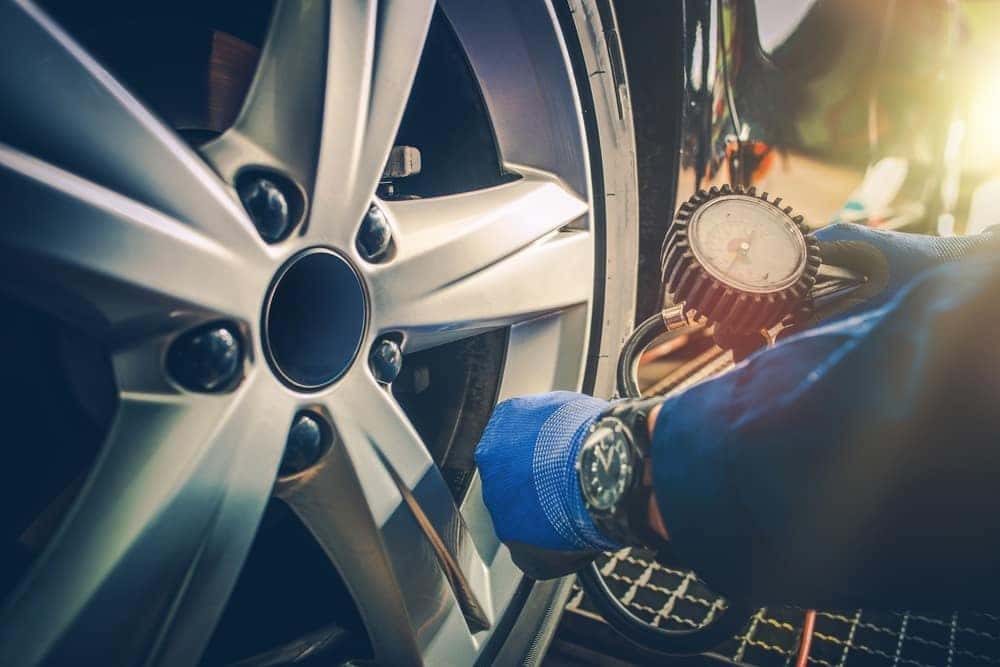 What Does TPMS Stand For?
If you purchased a Hyundai Tucson within the past few years, it most likely features a Tire Pressure Monitoring System.
In the event your pressure dips below 35 PSI, the system will immediately send an alert to the dashboard. If this ever happens, head to the closest service center to refill your tires and inspect for damage.
---
Schedule a Tire Inspection Today
Now that you know the correct tire pressure for your Hyundai Tucson, stay on top of your vehicle's overall health by scheduling maintenance at McDonald Hyundai Service Center.
Serving drivers throughout Littleton and Parker, we can keep you safe for the long road ahead. To get started, call or contact us online to make an appointment!
---