---
Having a compact SUV, like the 2020 Hyundai Tucson or 2020 Toyota RAV4, lets you have a vehicle that has stable, yet agile driving. Along with that, you'll have the space needed for the family while also enjoying efficient performance when driving in Littleton, Parker, or Castle Rock, Colorado.
These two vehicles also come loaded with features, but what exactly will you get with these two models? Keep reading our Hyundai Tucson vs. Toyota RAV4 comparison that our McDonald Hyundai team has put together below to find out!
---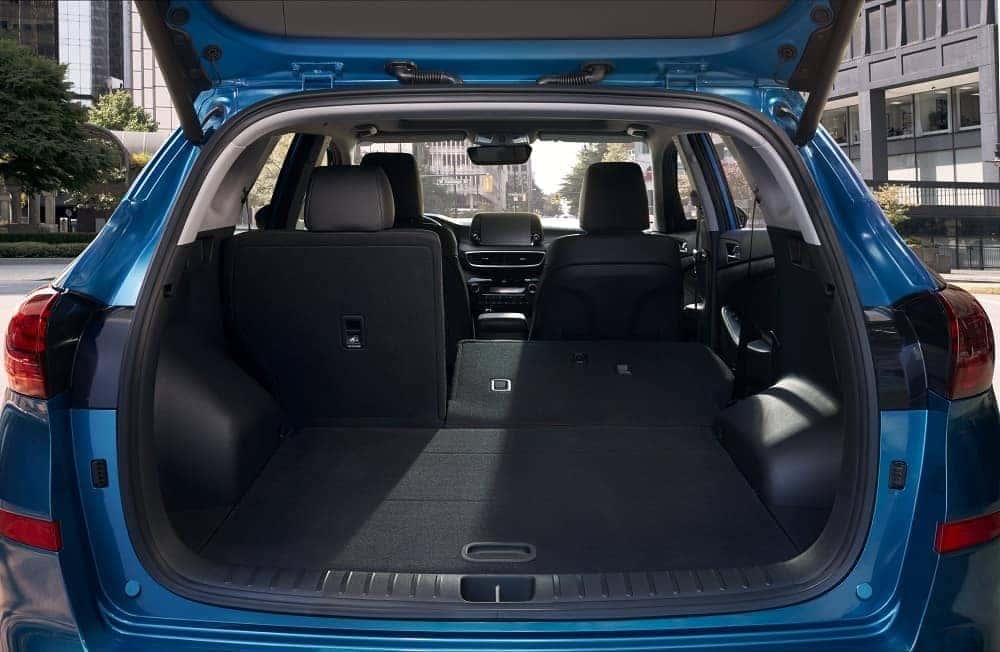 Tucson vs RAV4: Interior Space
What's the biggest advantage to having an SUV over a sedan? If you said cabin space, then you guessed right. While both the RAV4 and Tucson give you versatile interior space for the ability to carry a variety of items, the Tucson is the one that has more space when traveling with the whole family or your friends.
That's because the 2020 Tucson has 102.2 cubic feet of passenger space. The Toyota RAV4 has not quite as spacious of an interior with only 98.9 cubic feet of passenger volume. This will mostly be felt when you or your passengers want to stretch out the legs and relax for the ride.
The 2020 RAV4 has 41 inches of front legroom and 37.8 inches of legroom in the back. More room is afforded for both rows in the Hyundai Tucson with 41.5 inches of legroom up front and 38.2 inches of legroom in the rear row.
---
Just the Right Size
Even with a more spacious interior, the Hyundai Tucson is actually the smaller of the two vehicles when looking at its overall size. It measures in with a length of 176.4 inches and width of 72.8 inches. Comparing that to the RAV4, which has a length of 180.9 inches and width of 73 inches, you'll gain a few benefits driving the 2020 Tucson.
When you head downtown, driving around the city is easier in the more compact, nimble Hyundai Tucson. Thanks to its smaller length, too, you'll be able to confidently park your car in tighter spots when you get to that new restaurant you have reservations at.
Its smaller size also gives you a better turning radius, which is also helpful when riding around the narrow streets of town or in the city. Curb to curb, the Tucson has a turning diameter of 34.9 feet while the RAV4 has a turning diameter of 36.1 feet.
---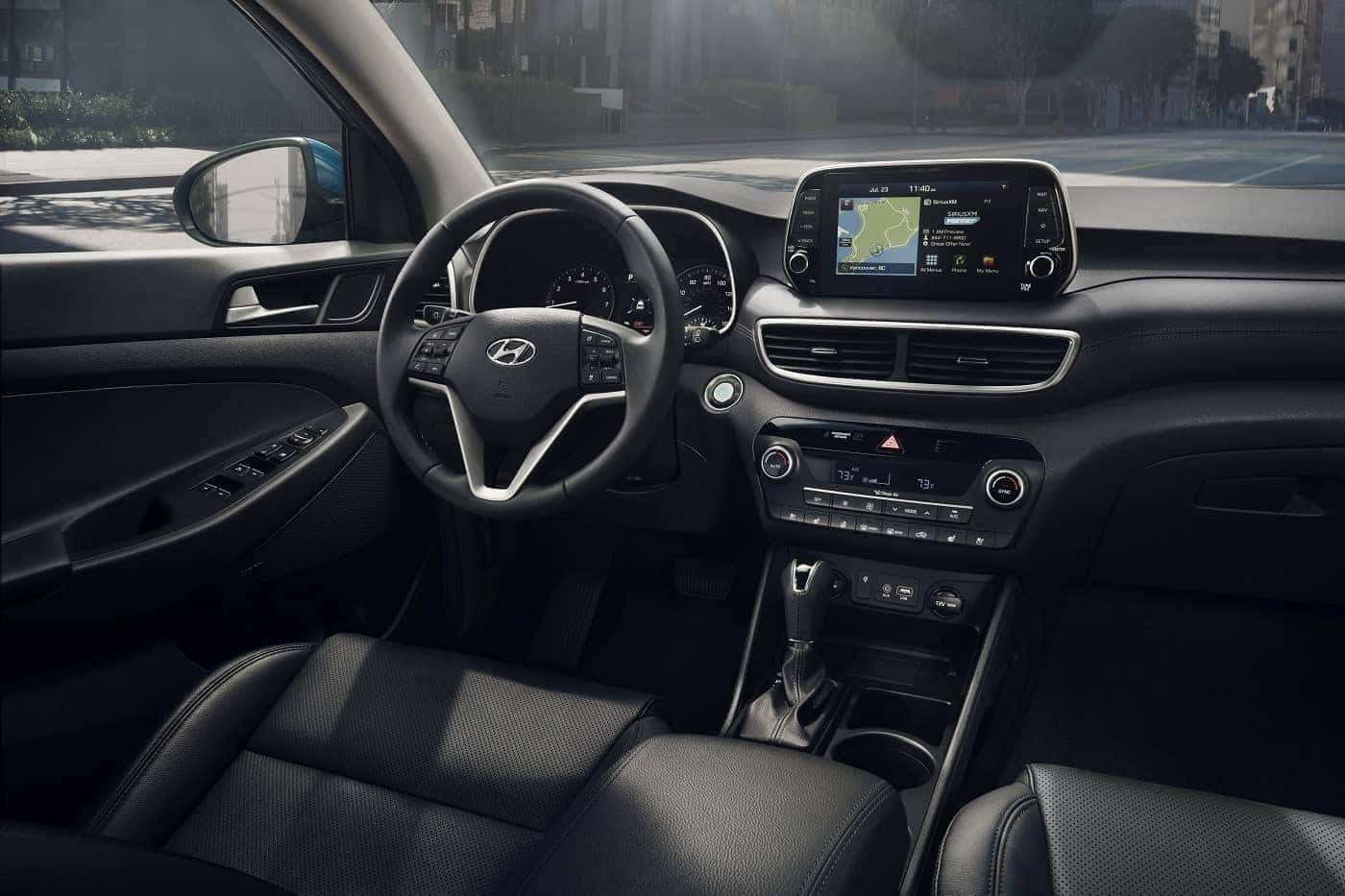 Advanced Safety Systems
With your SUV, you'll be driving in all situations from cruising along the highway to riding around town to the stores. Wherever you go, both models make sure you have a confident and relaxed feel while driving, thanks to their driver-assistive features.
With these systems, both the 2020 Tucson and 2020 RAV4 are able to account for changes around you, so you can better stay away from potential danger. They can alert you if a vehicle in front of you suddenly stops, and warn you when you begin to drift outside the lane lines.
The Hyundai Tucson also comes with Driver Attention Warning. This system is especially helpful when taking road trips with the family, since it can detect when you're becoming fatigued. That way you'll know when it's best to make a stop for food, gas, or just at a rest area to take a break.
---
Hyundai Tucson vs Toyota RAV4: Decision Time
While both cars come with a lot of similar features, the 2020 Hyundai Tucson gives you the advantage of having a more comfortable ride with its extra interior space, while still giving you a confident and easy-to-handle vehicle on the sometimes congested and busy streets around Littleton, Parker, and Castle Rock, CO.
To see exactly how well this SUV handles, contact us at McDonald Hyundai today and schedule a test drive of the 2020 Tucson!
---